UK's May to chair Cobra meeting to tackle oil tanker seizure crisis
UK's May to chair Cobra meeting to tackle oil tanker seizure crisis
LONDON (Web Desk) - Britain Prime minister Theresa May will chair the government's emergency committee Cobra on Monday after a British-flagged tanker was seized by Iran in the Gulf.
May is expected to receive updates from ministers and officials and discuss maintaining the security of shipping in the area. It comes amid reports ministers are considering freezing Iranian assets. Foreign Secretary Jeremy Hunt is expected to update MPs later on further measures the government will take. On Sunday, the Foreign Office confirmed Mr Hunt spoke with his French and German counterparts, who have both condemned Iran's actions. Mr Hunt thanked French foreign minister Jean-Yves Le Drian and the German foreign minister Heiko Maas for their countries' support. Both ministers agreed with the foreign secretary that safe passage for vessels through the Strait of Hormuz is a top priority for European nations, while avoiding any possible escalation in the region.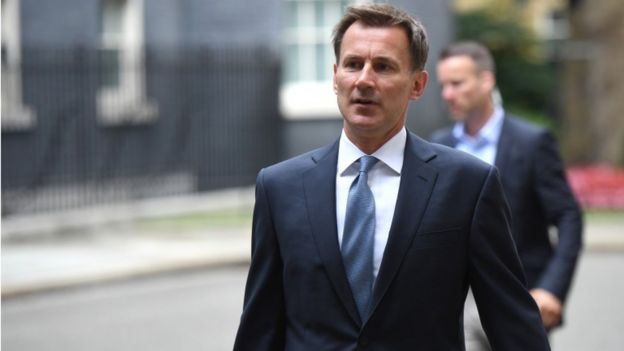 Ministers have 
denied reports the government had taken its "eye off the ball"
over the situation in the Gulf due to domestic politics. Chancellor Philip Hammond insisted the government had been "very much engaged with both the Americans and our European partners" in the response to Iran's actions over the last few months. And defence minister Tobias Ellwood said the UK had vessels going through 100 nautical miles of waterway every day in the region, adding: "It is impossible simply to escort each individual vessel." He suggested more money should be invested in the Navy if Britain wanted to continue to play a role on the international stage.
What have UK politicians said?
Speaking on the BBC's Andrew Marr programme, Mr Hammond said the UK would pursue "every possible diplomatic route" to resolve the situation. He said sanctions, including financial, against Iran were already in place, and it was unclear what more could be done. But Mr Duncan Smith told the BBC there were questions to be raised about the British government's actions. He said the detention of a tanker carrying Iranian oil two weeks earlier ought to have served as a warning British vessels in the Gulf needed protection.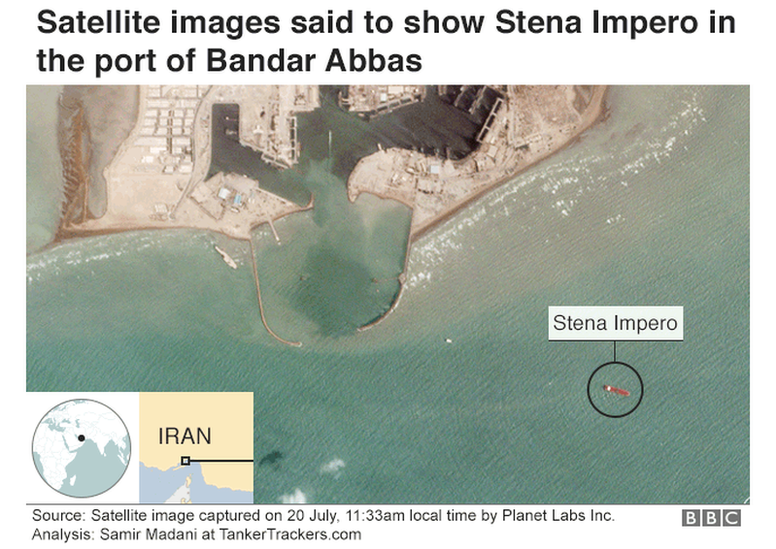 The MP said he understood the US had offered the UK "assets" to support its shipping and they were not taken up. "This is a major failure and the government has to answer that charge very quickly indeed." Defence minister Tobias Ellwood told Sky the Royal Navy was too small to manage the UK's interests around the globe but had not been negligent in protecting its ships. Foreign Secretary Jeremy Hunt earlier said Iran viewed this as a "tit-for-tat situation" but "nothing could be further from the truth". Labour shadow justice minister Richard Burgon said the UK should avoid becoming Donald Trump's "sidekicks" and warned a US-backed conflict with Iran could be worse than the Iraq War. SOURCE: BBC NEWS